Venue Location
The 6th International Archean Symposium will be hosted at the Esplanade Hotel in Fremantle, Perth, Australia. The Esplanade Hotel is located on Marine Terrace, in Fremantle, just a 10-minute walk from Fremantle train station or a 30-minute drive from Perth CBD.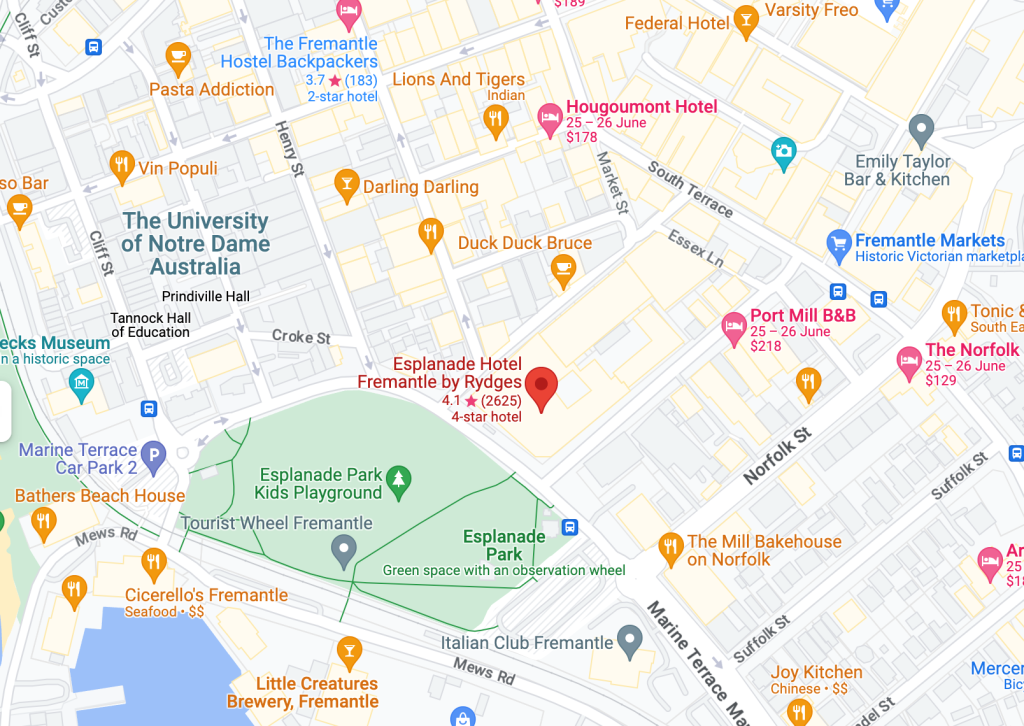 Transport
There is a range of transport options including public transport, taxi, ride share and parking facilities to get to the conference venue. Maps and public transport information can be found below.
Accommodation
Please note accommodation is not included in the registration price.
We encourage conference participants to book their accommodation early. There is a range of options located near the conference venue, including hotels and hostels. The 6ias is not affiliated with any individual hotel or booking service. If you receive a solicited email from an apparent transport or accommodation provider, please treat it with suspicion. These are not endorsed by the 6ias and may be a scam.
For a list of hotels, please visit the PCB website or general booking sites such as booking.com.
Additional accommodation information can be found at the Fremantle Visitor Centre